Damian Perera
"Liberation is the monastic life. It is imperishable, an instinct of the human heart" -
Thomas Merton
HISTORY:
St. Benedict, born around 480 in Italy in the Umbrian Province of Nursia, went to Rome to study Liberal Arts but abandoned his studies and went into a cave Subiaco to lead an eremitical life. As followers gathered around him he established twelve small monasteries, scattered close by on the hill side. After some years he left the valley and went south to Monte Casino where he established a monastery where he spent the rest of his life. It is here he wrote for his monks, what has become a master piece and inspiration for the Western monks up to our times. St. Benedict died in 547.
St. Sylvester was born around 1177 in Osimo in Central Italy. Leaving his studies in Jurisprudence in the University of Bolgna, he became a Canon in the Cathedral of Osimo. Desiring for a deeper union with God, he left the Cathedral and went into a lonely place- Grottafucile - for a life of prayer and penance. The fame of the holy man came to be known and followers gathered around him. Seeking a more conducive place for community life he chose the woods of Monte Fano, near Fabriano. Establishing a monastery in 1231, he adopted the Rule of St.Benedict to guide his monastic community. The new Congregation was approved by Pope Innocent IV in 1448. St.Sylvestre died in 1267.
FOUNDER'S NAME: St.Sylvestre
CHARISM OF THE CONGREGATION:
Seeking God in a coenobetic way of life, serving the Church in ordinary and extra-ordinary pastoral care of souls, fostering unity through prayer and witness of brotherly living.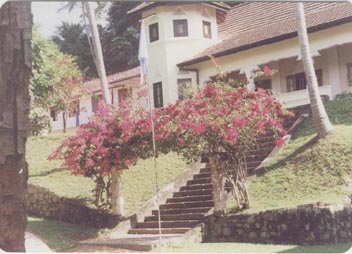 FIRST FOUNDATION IN SRI LANKA: 14th August 1845
The Benedictine presence came to Sri Lanka when the Sylvestrine monks came as missionaries under the auspices of Propaganda Fidei in August 1845. The first monk to set foot in Sri Lanka was Fr.Giuseppe Maria Bravi who was soon joined by other confreres.
The southern vicariate of Colombo was entrusted to the monks in 1857 and Mgr.Bravi became the first European Vicar Apostolic. At the request of the monks, the Colombo vicariate was divided and the monks took charge of the new diocese of Kandy in 1883. The monastery church in Kandy became the Cathedral of the new diocese.
The monastery of Monte Fano was established in 1927 primarily as a formation house. in 1972 the responsibility for the diocese was handed over to the diocesan clergy and the monastery church in Kandy was given to the diocese. This left Monte Fano as the main monastery of the Sylvestro Benedictine Priory in Sri Lanka. Today the Congregation has five monastic communities - three in parishes and the remainder are engaged in various types of apostolic activities.
Our Address :
Monte Fano
Ampitiya P.O.
Kandy
Sri Lanka. Contact us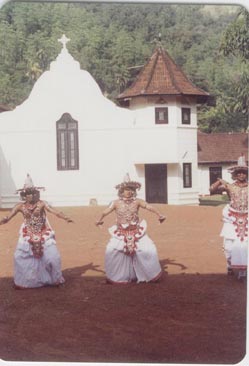 Other Monasteries Around the Globe
Monastero Nostra Signora di Czestochowa - Roma Italia
Monastero S.Silvestro Abate Fabriano Italia
St.Benedict's Monastery NSW,Australia
Monastero S. Vincenzo Martire- Romano Italia
Monastero S. Volto di N.S.G.C. Giulianova - Italia